The Industry's First Non-Cracking Hardbanding For Maximum Casing Protection

Arnco's Original Non-Cracking Alloy

Casing-Friendly

Non-Cracking

No Spalling or Chipping

Re-Application Without Previous Layer Removal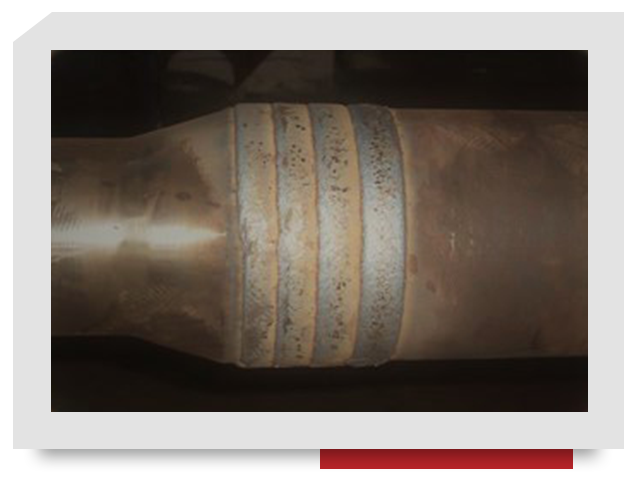 Arnco 100XT™ was created using an innovative metallurgical design that delivers both adequate tool joint protection and excellent casing wear protection. Arnco 100XT™ delivers a crack-free deposit and exhibits casing wear among the lowest ever measured.

For more information, download our Product Data Sheet.
The inherently low coefficient of friction that is a feature of Arnco 100XT™'s metallurgical characteristics significantly reduces wear caused by contact between the drill string, casing and marine risers and BOPs and can extend the economic life of all the equipment involved.
Arnco is proud of the 100XT™ with it's proven track record since the late 1990's as one of our legacy products. The key features of the 100XT™ wire is the non-cracking hardbanding and casing friendliness to maximize casing protection. For customers looking for a casing friendly only specification, the 100XT™ is easily the best choice.

Use the calculator below to determine how much hardbanding alloy you will need for your specific job:
you may also be interested in:

Arnco's 350XT® is a metal cored wire that produces a hardness over 60 HRc, high wear-resistance, casing-friendliness, and a NON-CRACKING deposit.

The 150XT™ was developed to be a crack-free, competitively priced hardbanding product with extremely low casing wear and high wear resistance for tool-joint protection.