The Industry's Leading Casing-Friendly Hardbanding

Compatible With Every Major Hardbanding Product

Extremely Casing-Friendly

Exceptional Durability

Non-Cracking

No Spalling, Chipping, or Flaking

Re-Application Without Previous Layer Removal

Highly H2S resistant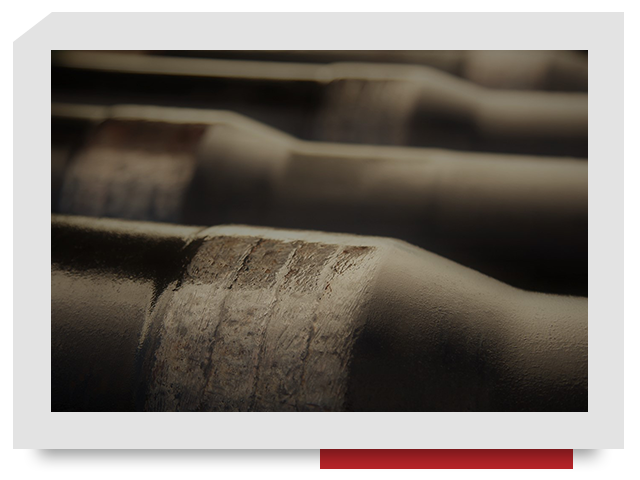 Arnco's 150XT™ is a durable, casing-friendly, and crack-free hardbanding wire and maintains the industry's lowest casing wear rate for tool joint protection. The 150XT™ product was developed to be a crack-free, competitively priced hardbanding product with extremely low casing wear and high wear resistance for tool-joint protection. 150XT™ is a perfect solution to reduce the casing wear in areas of high side loading.

For more information, download our Product Data Sheet.
After years of continued success with Arnco's legacy 100XT™, we set out to develop a hardbanding material with significantly improved durability while still maintaining the industry's lowest casing wear rate. As a result, we developed 150XT™. With quadruple the wear resistance and double the durability as 100XT™, as well as being Arnco's most casing-friendly product to date, we know we succeeded. For our customers seeking a balance between price, casing-friendliness and durability, 150XT™ offers the best hardbanding solution available.
The 150XT™ product is easy to apply and exhibits excellent weldability. It produces a smooth, crack-free deposit with very little spatter requiring minimal post-weld clean-up. 150XT™ is a similar compound to the 300XT™, except this wire is a non-cracking hardbanding solution. 150XT™ can be applied over itself an unlimited number of times without removal of the previous layer. It may also be applied over Arnco's 100XT™ and 350XT®, as well as most comparable products using proper procedures.

Use the calculator below to determine how much hardbanding alloy you will need for your specific job:
you may also be interested in:

Arnco's 350XT® is a metal cored wire that produces a hardness over 60HRc. It's high wear-resistant, casing-friendly and a NON-CRACKING deposit.

Arnco 100XT™ was created using an innovative metallurgical design that delivers both adequate tool joint protection and excellent casing wear protection. Arnco 100XT™ delivers a crack-free deposit and exhibits casing wear among the lowest ever measured.