Our background in developing hardbanding wires and related solutions made Arnco's growth into mobile application and repair a natural progression of our commitment to delivering customers the best products and services available.  Expertly-trained staff, strategically positioned service hubs, and an industry leading quality program ensure Arnco Field Services is prepared to meet all of your hardbanding service requirements. In addition to the complete suite of Arnco products, we are licensed to apply numerous competing products.
Hardbanding Application & Reapplication
Arnco's mobile hardbanding service saves our customers the expenses and Non-Productive Time (NPT) associated with shipping tubulars to repair facilities while maintaining second-to-none quality and workmanship.  Each of our welding operators completes a comprehensive training program which requires them to demonstrate proficiency in practical application, general theory, pre- and post-weld inspection of hardbanding, and other relevant skills.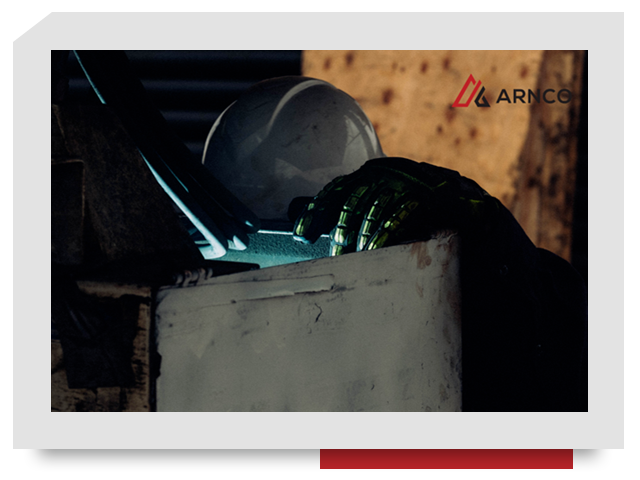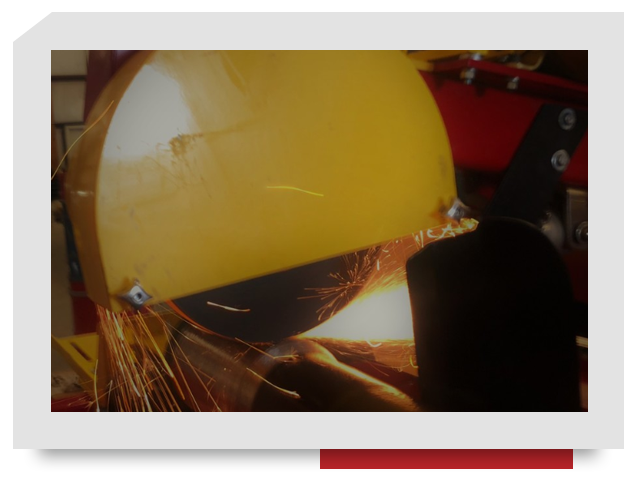 When hardbanding is damaged or unsuitable for reapplication it must be removed.  Arnco's High Output Grinder is a patented, purpose-built hardband removing machine with unmatched functionality.  Whether they are grinding the hardbanding flush, correcting eccentric wear, or performing full hardbanding removal ahead of OD restoration, our seasoned technicians maintain production averages of 10-12 bands per hour.

When hardbanding has been removed to a depth below that of the adjacent base material OD, it is necessary to rebuild the hardbanded area with a mild steel prior to application of new hardbanding.  Arnco Field Services utilizes our BUXT™ product which is designed to produce deposits with the same metallurgical properties as tool joint steel, as verified by metallurgical testing. Following application and inspection of the buildup layers, the tool joint is returned to round utilizing Arnco's High Output Grinder.  Normal application procedures are then employed to apply hardbanding to the like-new tool joint.    
Arnco's hardbanding products were designed to be non-cracking, high performance alloys that cover the spectrum of wear protection needs by end-users. Whether focused on casing wear reduction or drill string life extension, use of Arnco's hardbanding products produce real economic benefits for pipe owners and well operators.
As an industry standard, Arnco is used by hundreds of operators, drilling contractors and pipe rental companies worldwide. Arnco hardbanding products are specified and used in every active drilling region around the world, and have become the longest standing and most widely used hardbanding products on the market.